Racial & Ethnic Approaches to Community Health - REACH Detroit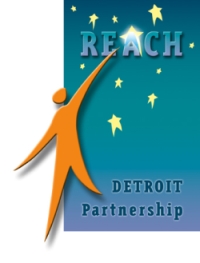 www.reachdetroit.org
This partnership aims to eliminate the large differences in the health status of racial/ethnic minorities in diabetes, high blood pressure and their respective complications.
Communities Involved
African American and Hispanic residents of eastside and southwest Detroit.
Partners
Akebu-lan Village
Community Health and Social Services (CHASS) Center, Inc.
Friends of Parkside
Institute for Population Health
Henry Ford Health System
Southeast Michigan Diabetes Outreach Network
Michigan Department of Community Health
UM Schools of Public Health, Social Work and Medicine

Current Projects
Community Health Worker Diabetes Randomized Controlled Trial for Latinos (2008-2013) This project aims to demonstrate how a culturally tailored community health worker intervention can be a cost-effective method for assisting Latinos with diabetes to improve their self-management skills and health status.

Tailored Diabetes Medication Choice Decision Aid Project (2010-2013) This project aims to develop a tailored web-based diabetes medication decision aid that Family Health Advocates can use to provide personalized information to African American and Latino adults with poor glycemic control.
Peer-Led Self-Management Support in "Real-World" Clinical and Community Settings (2009-2012) In collaboration with the Michigan Diabetes Research and Training Center, this project is testing: 1) effective approaches to train peers in state-of-the art behavioral methods that assist patients with type 2 diabetes to initiate and sustain effective self-management behaviors and work constructively with health care providers; and 2) peer support programs that can be embedded within clinical and community settings to provide long-term support for adults with diabetes.